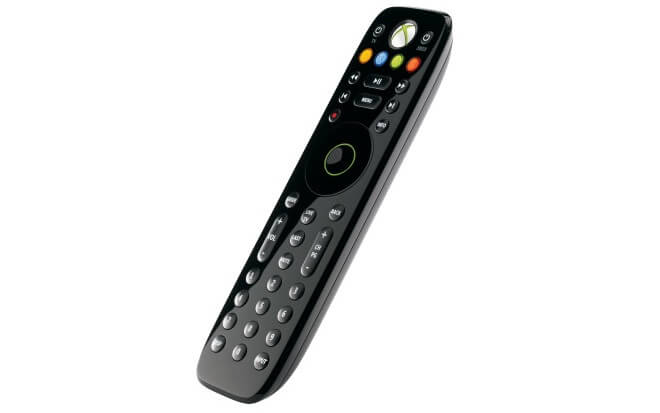 For Mediaputer's first review I thought I'd review the Xbox 360 Media Remote – Do not confuse with the Xbox One Media Remote. The Xbox 360 Media Remote operates using IR which if you'd thought it operates the same as an Xbox 360 controller – you'd be wrong. That means the Xbox 360 Media Remote NEEDS a direct line of sight to your IR receiver or Xbox 360. Since I've got a Xbox 360 as a Windows Media Center Extender to my HTPC I'd thought I'd pick one up and give it a try with my HTPC, worse case use it with my Xbox 360.
One could assume the Xbox button on the Xbox 360 Media Remote would serve as the WMC green button and you'd wrong. The Xbox 360 remote doesn't work at all as a remote for your HTPC which makes me think that it uses a proprietary IR signal.
It does however work great for the Xbox 360 as a Media Remote, duh. That being said, if like me you've hidden your Xbox 360 behind something or in a cabinet, you'll need to look into getting an IR repeater as you'll no longer have direct line of sight to the Xbox 360. I was hoping this remote would work similar to the Xbox 360 controller which doesn't use IR, I was wrong and didn't expect to have to pay the extra $15-30 US for the repeater. I've included links to both via Amazon if you're interested in picking one up.
Overall the buttons have held up nicely after a few months of use and it doesn't chew through batteries either. The Xbox 360 Media Remote can be programmed to work with many TV's to control volume, power on and power off. If you're using an Xbox 360 as a WMC extender and want to stop using a 360 controller and your TV remote, it's a really nice remote.