News
Goodbye Google TV. Hello Android TV
Goodbye Google TV. Hello Android TV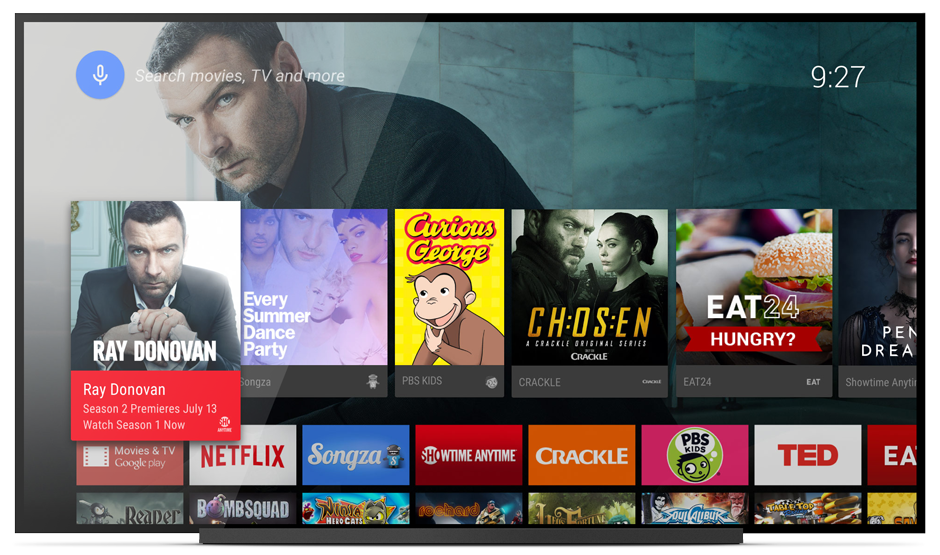 Google TV is officially dead, however the project is still alive and is being labeled as Android TV. For those of you who never used Google TV it was an overlay product similar to what Microsoft is doing with the Xbox One. At this time it doesn't look like Android TV will be an overlay but more or less a smart TV option, there is however been a mention of live TV integration but that's yet to be seen. Android TV will be available for use without a device present unlike Chromecast where a device needs to beam/cast itself onto the TV in order to work. For now, Android TV is being made available for developers in the form of a small box and can be controlled by either a game controller or application on a mobile device with no word of additional hardware in the works. Like Amazon Fire TV you'll be able to perform search via voice,  the search results integrated with installed applications such as Youtube, Google Play Movies & TV and more. That being said, Android TV will not only make your favorite Android applications available for use on the big screen but will also bring gaming to the big screen.
As the owner of a smart TV if presented the option to either have either a LG/Samsung/etc. smart TV OS or Android TV I'd go with the Android TV.

Loading ...
The guys over at Android Authority got a demo of the new Android TV, watch below.