Stream Live TV with Media Browser and ServerWMC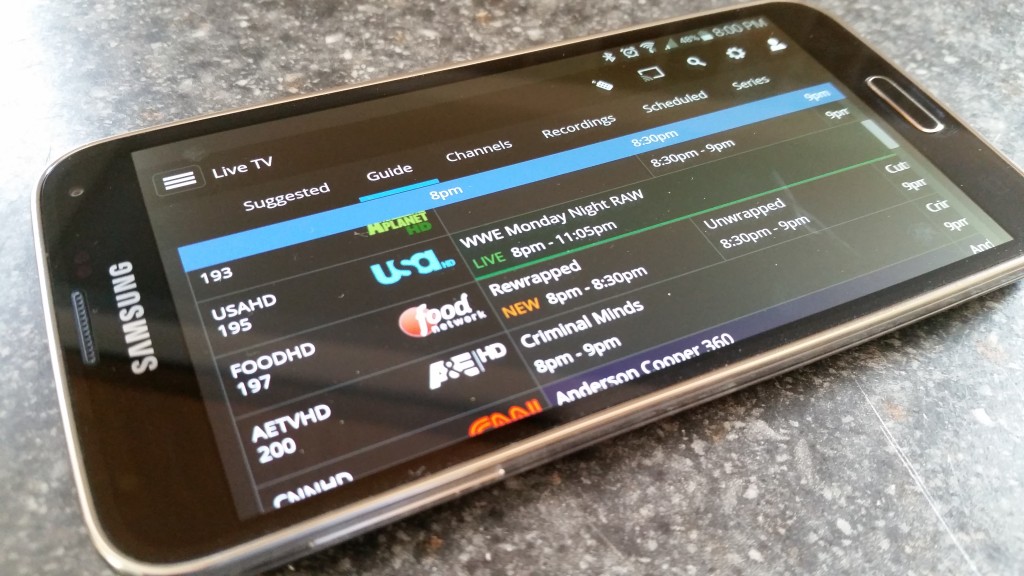 In this guide I'll show you how you can set up your HTPC to stream live tv not only on the same home network but also outside of your home network via Media Browser. You'll also be able to manage and set recordings with this setup as well as access live tv on Roku via the Media Browser channel.
Requires:
TV tuner
Windows Media Center
ServerWMC – http://bit.ly/ServerWMC
Media Browser – http://mediabrowser3.com/download/
Let's get started, I'm going to assume that you've got a TV tuner setup for use with Windows Media Center on your HTPC. This can also be done with NextPVR, XMBC, without Windows Media Center, etc. but for the sake of ease I'm only covering Windows Media Center with ServerWMC.
First install Media Browser Server on your HTPC, after it's installed it will start a configuration wizard where you'll be prompted for a language, username, media folders, etc. once complete you'll see a message indicating you're done. Click finish and it will bring you to Media Browser's dashboard where you can further setup the server, for now leave that open.

We'll need to download and install Server WMC, just use the default settings upon install and it should automatically detect your TV tuner as seen below and inherit Windows Media Center settings; now minimize ServerWMC. Make sure you select the for Windows 7,8,8.1 version when you download. If you never setup Live TV in Windows Media Center you'll see a message like below which indicates you still need to set that up –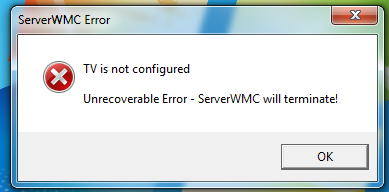 Now open the Media Browser Server configuration page we had open earlier, if you closed it you can access it by right clicking on the Media Browser Server icon in the tray and selecting manage.
Click on Plugins tab on the left side and then click on browse our plugin catalog on the right. Make sure you've selected to display server plugins, which it should by default and click on the ServerWMC plugin under the Live TV section as seen below.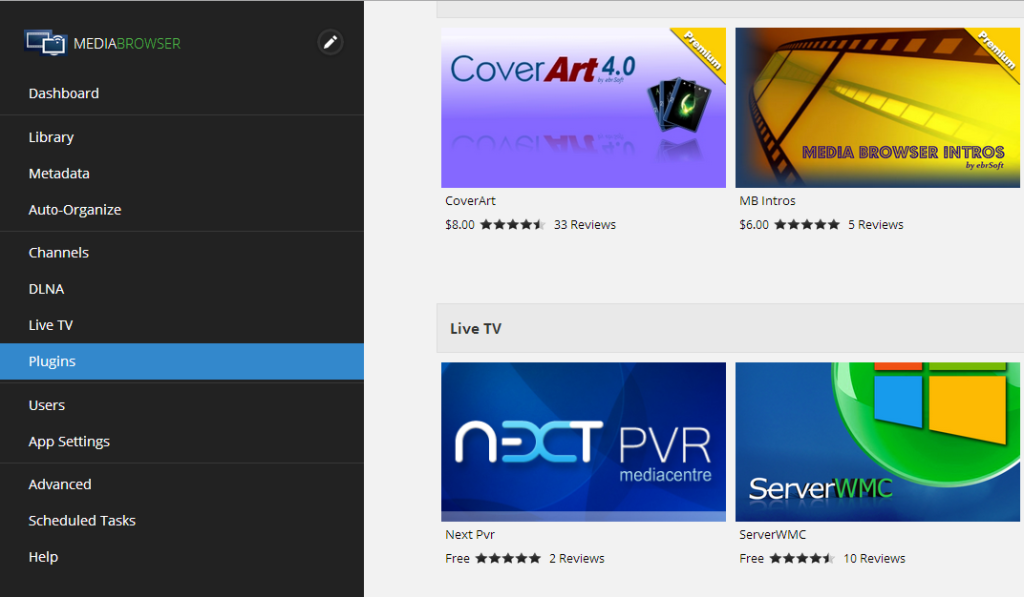 After selecting the ServerWMC plugin, click on the install button while leaving the version the default value.
Now if everything went well you'll be able to click on the Live TV tab on the Media Browser configuration page and see your tuners listed which I have three as seen below.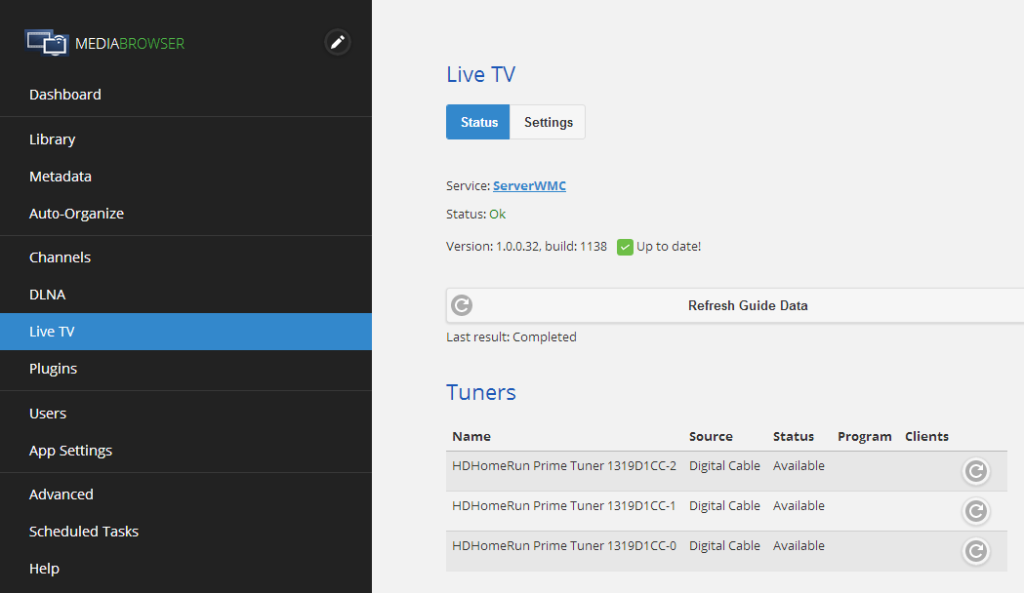 Now click on the Dashboard tab on the left and on the right under server information will be a port number and a remote access URL; make note of both as we'll need them later.
For the most part, you're all done

On any device with a web browser go to the URL you noted, it should be something like http://ip#.ip#.ip#.ip#:port#/mediabrowser. From here you'll have access to all the media folders you setup during the Media Browser Server installation along with a tab for Live TV. Click the tab for Live TV and you'll have a few options along the top – suggested,guide,channels,recordings,scheduled,series. If you click on guide you'll be presented with your EPG and from here you can click on a show and either watch it right from the web browser or record it.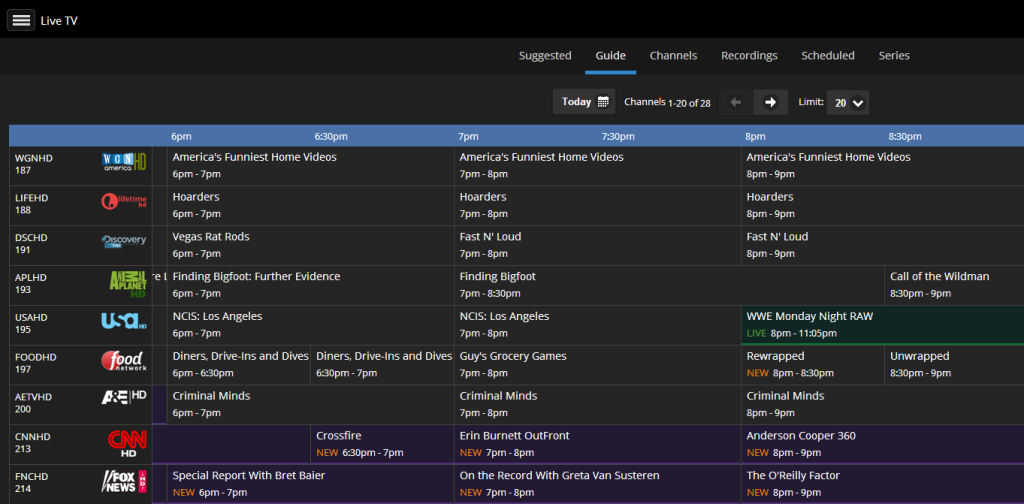 You'll have the option to select future shows in the EPG and set them to record as well.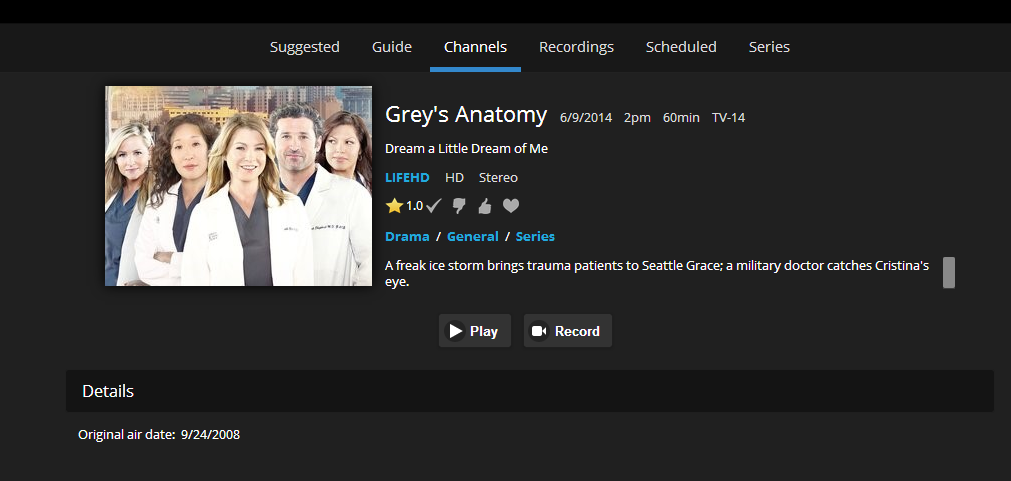 Keep in mind in order for this to work you'll need to have your HTPC turned on, Media Browser Server and ServerWMC running in the background, and your TV tuner powered on of course.
If you have trouble accessing the URL mentioned above you may need to setup port forwarding on your cable modem/router. Port forwarding will allow outside access to your local network via a port that you noted earlier.
I've added this video to show you how it works

Also this video to show you how it works on a Roku

If you have questions or feel that something was missed or left out, please comment below.